RESIDENTIAL PEST SERVICES IN WEST TENNESSEE & NORTH MISSISSIPPI
If you're dealing with an excess of wasps, hornets, or other flying insects around your West Tennessee or North Mississippi property, call the control professionals at 901 Pest Control. Today! Our team has been doing this work for over five decades, and we have what it takes to rid your space of these flying nuisances once and for all. Please keep reading to learn more, or give us a call today to schedule your free evaluation with our team.
THE DANGERS OF STINGING INSECTS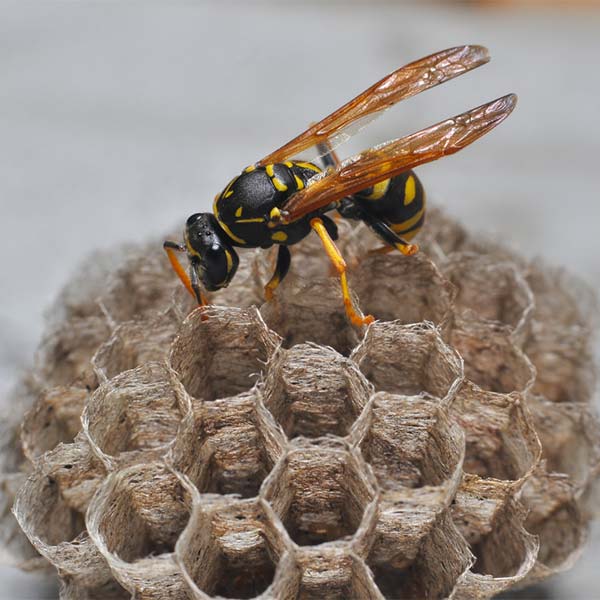 AVOID GETTING STUNG WITH OUR SOLUTIONS
Flying insects can be challenging to control alone. Not only are these pests' masters at fleeing, but many of them also sting – leaving property owners hesitant to spend time in their yards. Don't let these nuisances get away with living around your property rent-free! And don't let these insects stay around and risk the safety of your family or employees. Call our team when you have issues with any of the following flying insects:
Yellow Jackets
Paper Wasps
Bald-Faced Hornets
Red Wasps
And More!
SCHEDULE YOUR FREE EVALUATION
Our team has the methods and equipment to deliver unrivaled wasp and other stinging insect control services. Not only will we rid your property of the issue, but we will go to the root of the problem to ensure the pests are gone and stay gone. We provide thorough evaluations, professional treatments, and caring follow-ups to ensure you don't have to deal with wasps, hornets, yellow jackets, or any other flying insect at your property. Reach out to our qualified team of experts today for the best pest control solutions in all of Tennessee and Mississippi. We're confident in our services and look forward to showing you how we effectively control pests at your commercial or residential property.
REQUEST YOUR FREE PEST EVALUATION NOW!